FINE FOOD IN A ROOM WITH A VIEW
Kuala Lumpur's latest dining destination has opened at the iconic Norman Foster building, The Troika.
Overlooking the KLCC park and the Twin Towers, Cantaloupe's stunning dining room by Melbourne interior designers Hecker Guthrie offers panoramic views of the city's skyline. 
Chef Christian Bauer presents a menu of beautiful dishes made with invention and integrity.  
Opening Hours
Cantaloupe Bar 18:00 to 23:00
Dining Room ; 18:30 to 22:30 (last orders)
Address:
Level 23A, Tower B
The Troika
19 Persiaran KLCC
50450 KL
T: +603 2162 0886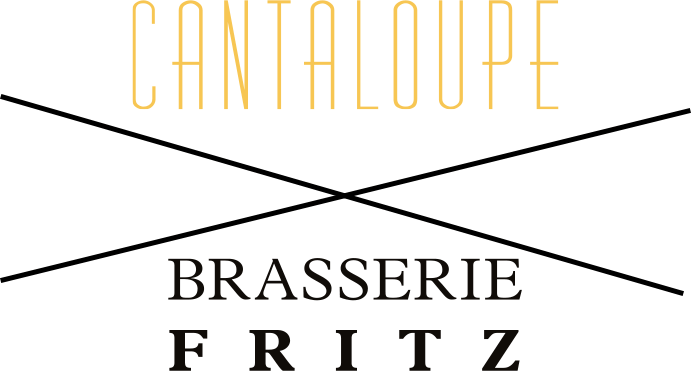 Cantaloupe and Brasserie Fritz

are merging
to give you the very best

French culinary experience

.

With a typical Brasserie à la carte menu that French people love for a casual dinner and The Cantaloupe Set Menu for a in-depth experience, you will find that French culinary savoir faire in every bite.

The Fritz Brasserie Menu – The Cantaloupe Set Menu
Main website

Opening Hours
Bar 5pm to 11.30pm, Happy hour 5pm to 7.30pm
Dining Room 6pm to 10pm (last orders)
---
THE CANTALOUPE MENU
An Exciting dining experience with a beautiful menu.

We have done away with the traditional menu of starters & main courses to give you the freedom to create your own tasting menu from 24 elegant dishes. In addition, we have added two more new degustation menus; a vegetarian degustation menu and a kids degustation menu. 
Vegetarian and/or gluten free menu (on request)
(Coming soon) Kids degustation menu… (for kids aged 8 to 12 years old)
SCRUMPTIOUS SUNDAY LUNCH
Next Sunday Brunch, 25th October 2020
RM 150++ per person (Food only)
Add RM 150++ for free flow of wine (noon to 2.30pm)

Our Scrumptious Sunday Lunch has become something of an institution. People pen the date into their diaries, round up likeminded friends, call their favourite waiter and have a few bottles put on ice, ready for their arrival. The atmosphere is convivial, relaxed and the spread sumptuous as a Sunday lunch should be.
Please make an online reservation or call us at 03 2162 0886.
CHAMPAGNE
| | |
| --- | --- |
|   | ASSEMBLAGE |
| NV | – Lombardi `Axiome' Brut | Aube       |
| NV | – Emmanuel Brochet 'Le Mont Benoit' Extra Brut | Reims |
| 2008 | – Bruno Paillard Champagne Assemblage Brut | Reims |
| NV  | – Charles Dufour 'Les Instantanés Bistrotage' Brut Nature | Côtes des Bars |
| 2002 | – Bollinger R.D. (récemment dégorgé) Extra Brut | Aÿ |
| 2006 | – Gosset `Grand Millésime' Brut | Aÿ            |
|   | BLANC DE NOIRS |
| NV | – Lombardi Brut | Aube |
| NV | – Frederic Savart 'L'Ouverture' Premier Cru Brut | Reims    |
| 2009 | – Emmanuel Brochet 'Le Haut Meunier' Extra Brut | Villers-aux-Noeuds |
| NV | – La Closerie `Les Beguines' Extra Brut | Reims |
| 2010 | – Olivier Horiot `Sève' Brut Nature | Cote de l'Aude |
|   | BLANC DE BLANCS |
| 2008 | – Emmanuel Brochet `Le Haut Chardonnay' Extra Brut |Villers-aux-Noeuds |
| 2005 | – Pierre Moncuit, `Nicole Moncuit' Grand Cru | Le Mesnil-sur-Oger    |
| 2010 | – Agrapart & Fils `Mineral' Grand Cru Extra Brut | Côtes des Blancs |
| 2008 | – Suenen Extra Brut Grand Cru | Côtes des Blancs                            |
|   | ROSÉ |
| NV | – Bruno Paillard Brut Rosé Premiere Cuvee | Reims                                |
| NV | – La Closerie `Fac-Simile Rosé' | Reims |
|   | All prices are subject 10% service charge and 6% government tax |
WHITE WINE
| | |
| --- | --- |
|   | CHARDONNAY |
| 2017 | – Ministry of Clouds | Tasmania, Australia |
| 2015 | – Joseph Drouhin, Saint Veran | Burgundy, France |
| 2015 | – BK Wines `One Ball' Natural Wine | Adelaide Hills, Australia |
| 2015 | – Jean-Claude Boisset 'Pouilly Fuisse' | Burgundy, France   |
| 2013 | – Benedicte & Stephane Tissot `La Mailloche' | Jura, France |
| 2015 | – J. Moreau & Fils `Fourchaume' Chablis 1er Cru | Burgundy, France |
| 2014 | – Pattes Loup `Beauregards' 1er Cru Chablis | Burgundy, France |
|   | SAUVIGNON BLANC |
| 2017 | – Domaine Pellé | Menetou-Salon, Loire Valley, France |
| 2016 | – Misha's Vineyard `The Starlet' | Central Otago, New-Zealand |
| 2014 | – Pascal Jolivet `Clos du Roy' Sancerre | Loire, France |
| 2015 | – Chateau de Tracy 'Mademoiselle de T' Pouilly Fume | Loire, France |
|   | BLENDS |
| 2016 | – Château Mas Neuf `Paradox' Blanc | Rhone, France |
| 2017 | – Château La Nerthe, Chateauneuf-Du-Pape | Rhone, France |
| 2016 | – Elian Da Ros `Coucou Blanc' | Côtes Du Marmandais, France |
|   | THE LESSER KNOWN |
| 2016 | – Laurenz V & Sophie `Singing' Gruner Veltliner | Kremstal, Austria |
| 2016 | – Yalumba `Samuels Garden' Viognier | Eden Valley, Australia |
| 2014 | – Yannick Thonet `Chautagne Blanc' | Savoie, France |
| 2016 | – Michele Chiarlo `Le Marne' Gavi | Piedmont, Italy |
| 2011 | – Sybille Kuntz Riesling `Spatlese Trocken' | Mosel, Germany |
| 2015 | – Talamonti `Trabocchetto' Peccorino | Abruzzo, Italy |
| 2017 | – La Dilettante, Vouvray | Loire Valley, France |
|   | All prices are subject 10% service charge and 6% government tax |
ROSÉ
| | |
| --- | --- |
|   | ROSÉ |
| 2017 | – Château de Roquefort `Corail' | Côtes de Provence, France |
| 2009 | – Maxime Magnon `Métisse' | Corbières, France  |
|   |   |
|   |   |
|   |   |
|   |   |
|   | All prices are subject 10% service charge and 6% government tax |
RED WINE
| | |
| --- | --- |
|   | PINOT NOIR |
| 2011 | – Misha's Vineyard 'The High Note' | Central Otago, New Zealand |
| 2015 | – Domaine Pellé Pinot Noir | Menetou-Salon, Loire, France |
| 2014  | – Domaine Vacheron | Sancerre, Loire, France |
| 2016 | – Lucy M `Village of Tiers' Natural Wine | Adelaide Hills, Australia |
| 2013 | – Roustabout `Pemberton' | Margaret River, Australia |
| 2014 | – Domaine Rapet `Ile de Vergelesses' | P-Vergelesses, Burgundy, France |
| 2012 | – Jean-Claude Boisset | Chambolle-Musigny, Burgundy, France |
| 2015 | – Felton Road `Bannockburn' | Central Otago, New Zealand |
| 2013 | – Hudelot-Noellat `Murgers' | Nuits-Saints-Georges, Burgundy, France |
|   | SYRAH |
| 2015 | – Radford Dale `Nudity' Natural Wine | Voor-Paardeberg, South Africa |
| 2016 | – Commune of Buttons `Sparrow' Natural Wine | Adelaide Hills, Australia |
| 2014 | – Torbreck `The Struie' | Barossa Valley, Australia |
|   | CABERNET SAUVIGNON  |
| 2013 | – Yalumba `The Cigar' | Coonawarra, Australia |
| 2015 | – Knappstein `Single Vineyard' | Clare Valley, Australia |
|   | CABERNET FRANC  |
| 2016 | – Jamsheed Harem `Ma Petite Francine' | Yarra Valley, Australia  |
| 2016 | – Catherine & Pierre Breton `Beaumont' | Chinon, Loire, France         |
| 1997 | – Catherine & Pierre Breton `Les Perrières' | Bourgueil, Loire, France |
|   | FAMOUS BLENDS |
| 2017 | – Maxime Magnon `Rozeta' Carignan Blend | Corbières, France |
| 2015 | – Chante Coucou, `Bordeaux Blend' | Côtes de Marmandais, France |
| 2012 | – Bonpas Don Herbert Chateauneuf-du-Pape | Rhône, France |
| 2015 | – Château Clos de Marsalette | Bordeaux, France |
| 2015 | – BK Wines `Springs Hill' Natural Wine | Adelaide Hills, Australia |
| 2015 | – Henschke `Henry's Seven' | Barossa Valley, Australia |
| 2012 | – `Esprit de Pavie' Saint-Emilion | Bordeaux, France |
| 2014 | – Gouleé by Cos d'Estournel | Bordeaux, France |
| 2015 | – Smallfry `Schliebs Garden' | Barossa Valley, Australia |
| 2014 | – Château Sociando-Mallet  |  Haut-Medoc, Bordeaux, France |
| 2014 | – Château Monbousquet, Grand Cru Classé | Bordeaux, France |
|   | OFF THE BEATEN TRACK |
| 2015 | – Roger Peguet `1ère Confidence' Côte de Brouilly | Beaujolais, France  |
| 2012 | – Piano del Cerro Aglianico del Vulture | Basilicata, Italy |
| 2017 | – GD Vajra `JC Clare' Nebbiolo | Piedmont, Italy |
| 2011 | – Talamonti `Kudos'  Montepulciano | Abruzzo, Italy |
|   | All prices are subject 10% service charge and 6% government tax |
SWEET WINE
 
HUNGARY
2008
– Disznoko Tokaji Aszu 5 Puttonyos, Tokaj-Hegyalja

(500ml)

 
ITALY
2016
– GD Vajra Moscato d'Asti, Piedmont

(750ml)

 
PORTUGAL
2012
– Dow's late Botted Vintage Port

(750ml)

NV
– Quinta Do Noval Tawny Port

(750ml)

 
SPAIN
NV
– Bodegas Valdespino `El Candado' Pedro Ximenez Sherry

(750ml)

 
AUSTRALIA
2016 
– Roustabout `Late Harvest' Verdelho, Margaret River

(350ml)

 
 
All prices are subject 10% service charge and 6% government tax
MAGNUM BOTTLES
| | |
| --- | --- |
|   | CHAMPAGNE |
|   | Ay |
| 2009 | – Bollinger, Brut `James Bond 007 Edition' Millésimé |
|   | BORDEAUX |
|   | Saint Julien |
| 2010 | – La Reserve de Leoville-Barton |
|   | Haut-Medoc |
| 1996 | – Château Sociando-Mallet, 5eme |
|   | Margaux |
| 2006 | – Château l'Arrosee, Grand Cru |
|   | Paulliac |
| 1970 | – Château Latour, 1er Cru Classé |
|   | Pomerol |
| 2011 | – Château Le Bon Pasteur |
|   | BURGUNDY |
|   | Côte du Nuits |
| 2004 | – Domaine D'Ardhury, Clos de Vougeot Grand Cru |
| 2007 | – Lucie et Auguste, Cuvee Romain Lignier, Morey St. Denis 1er Cru |
|   |   |
|   | All prices are subject 10% service charge and 6% government tax |